Canada's always been a good friend to the U.S.  They're a very important trade partner, and gave us Neil Young & Joni Mitchell.  They also provided a couple of outstanding designs with their Addison radios.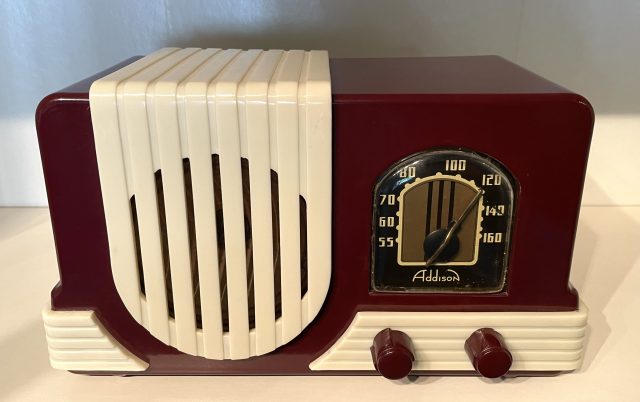 The first Addison I was able to add to my collection (more than a couple decades ago) was this 1940 Model 2 (sometimes called A2).  It's made of maroon Bakelite, with dramatically contrasting ivory Plaskon trim.  It's a fairly small table radio, about 10" W, 6" H, & 5" D.  The style is very distinctive, with a "waterfall" grille, and a wide band of wraparound trim at the bottom.  By having these major design elements, Addison was able to provide many contrasting colors in a variety of plastics.  Here are some other A2's I added to my collection.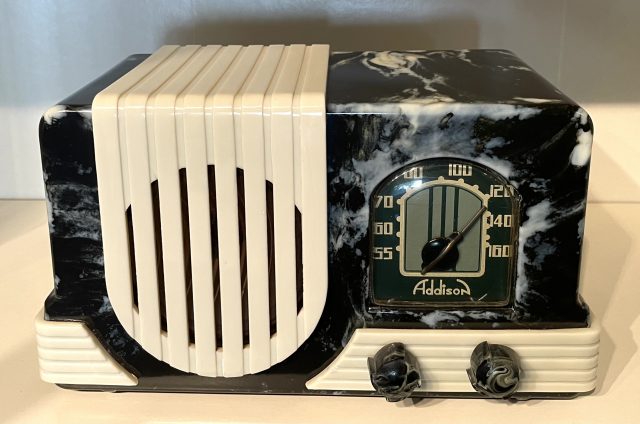 This one has a black & white swirled Beetle plastic case with the same ivory trim.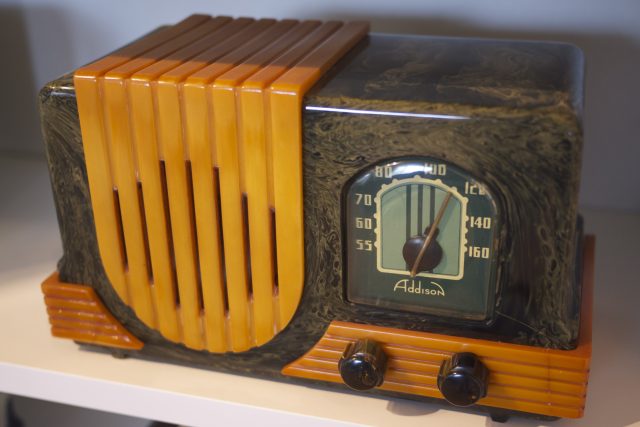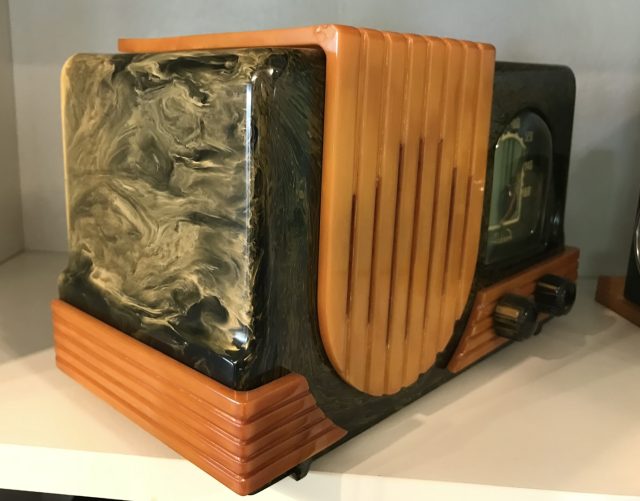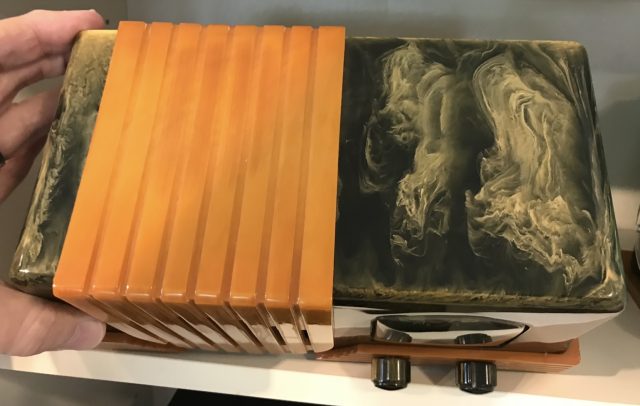 Another one has a swirled Catalin case, with Catalin trim that started out ivory and changed to butterscotch over time.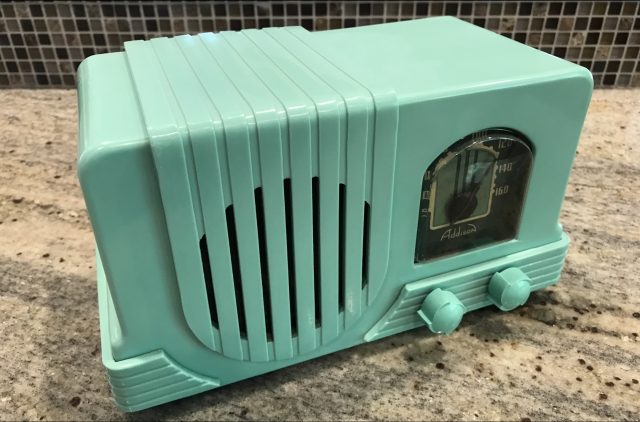 Addison also used colored Plaskon, including this fairly rare blue-green one.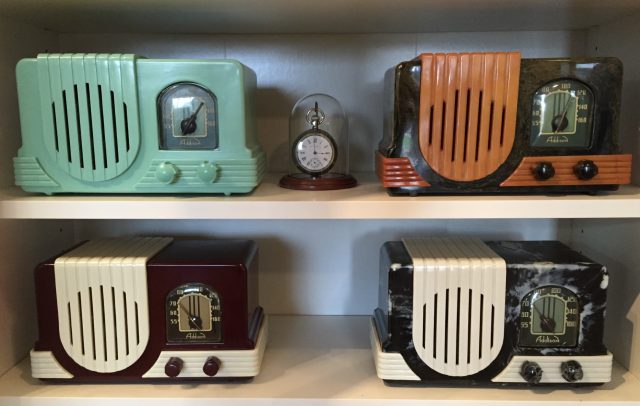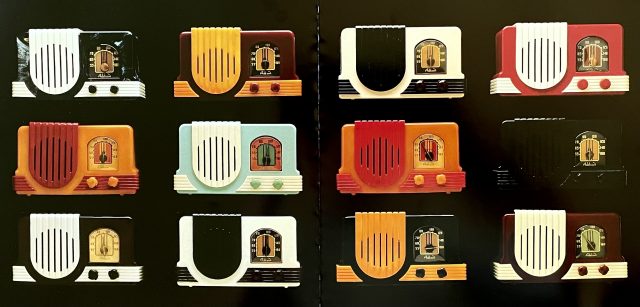 Here's a shot of a two-page spread in the book Radios, The Golden Age that shows just some of the many color combinations.  By the way, Addison didn't sell any painted A2's, so painted ones are not original.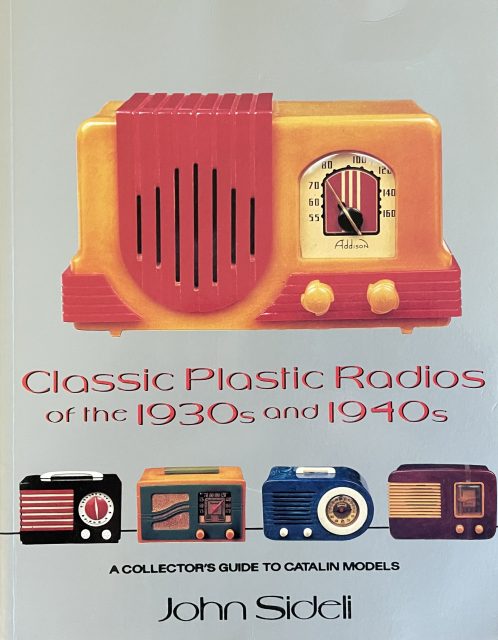 The look of the Addison Model 2 is so striking, it was used as the featured radio on the cover of this classic John Sideli book.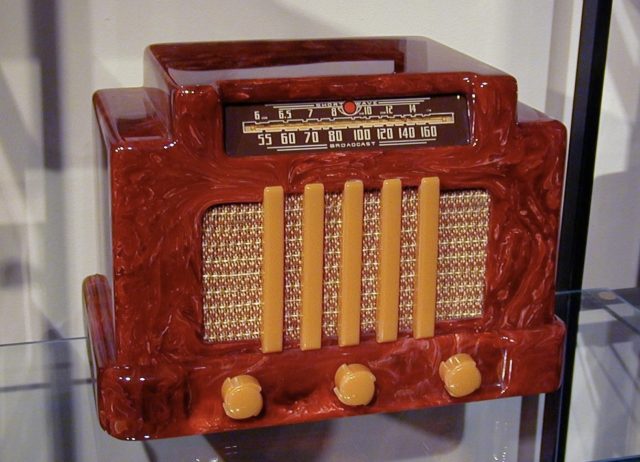 The other major Addison radio is the 1940 Model 5 (sometimes called A5).  Again, Addison came up with a design unlike any other radio.  It's nicknamed "The Courthouse".  It's a larger radio, about 12" W, 9" H & 7" D.  Above is the first Catalin A5 I bought.  It's beautiful, but since the trim wasn't original, I replaced it with this one.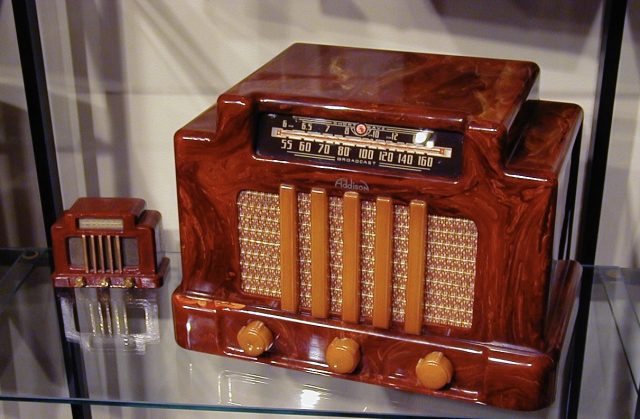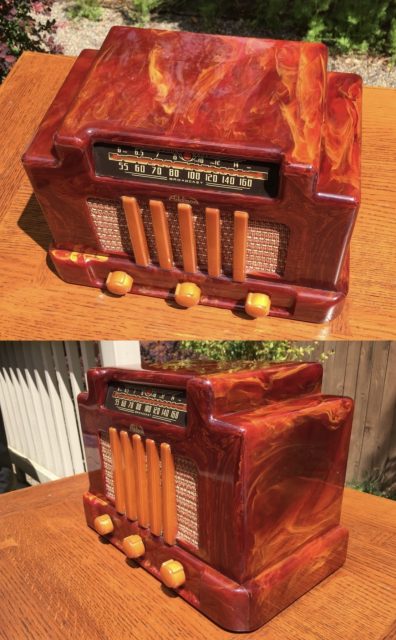 Radios, The Golden Age also did a spread of the major colors available with the Model 5.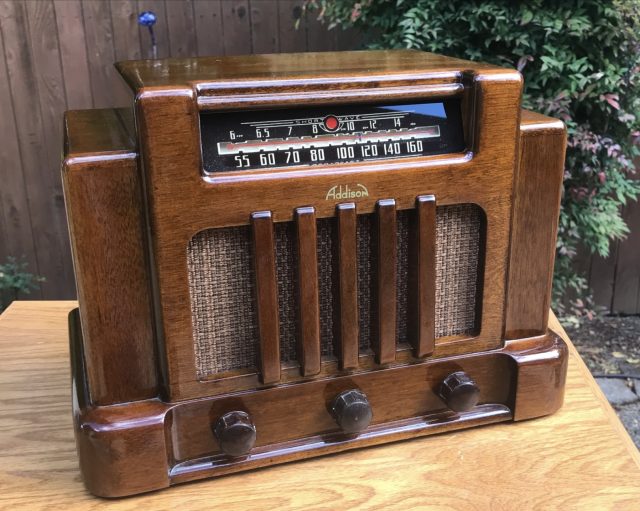 The other cool version of "The Courthouse" is made of wood.  It's basically the same size as the Catalin model, but if you look closely, you can see some minor differences in the way the wood is shaped.  The wood version is the original Model 5, and the Catalin versions were added later.
Canada didn't produce anywhere near the variety of radios made in The United States, but they did design two of the best!
Extra: (Sept. '22)  Just came across an old photo of the first wooden Addison I had long ago.