For some collectors, the Sparton Nocturne is the ultimate radio.  The Art Deco classic was styled by renowned industrial designer Walter Dorwin Teague.  As you can see in the ad below (from 1935), Teague's name is a big deal, and the design of the radio was to be revealed at a radio industry exposition.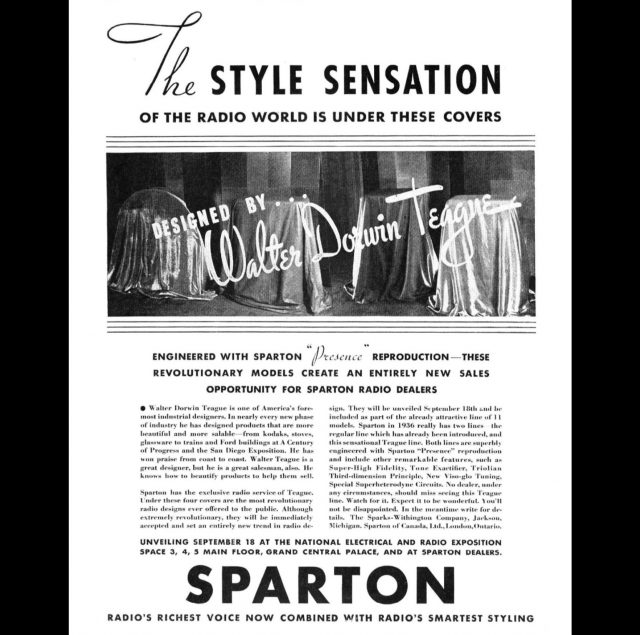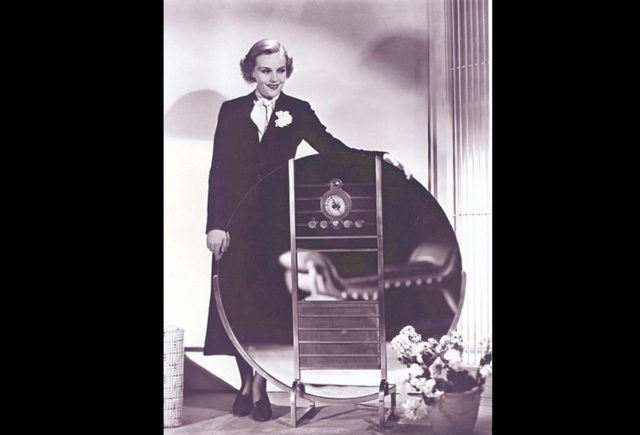 (These 2 ads & all photos can be enlarged with a click.)
The Sparton Nocturne is a large floor model radio made of mirrored glass and chrome.  It came in a choice of blue or peach colored mirrors.  Our son, Paul, took some photos of a Nocturne at the Milwaukee Art Museum:
The radio was displayed with other pieces of industrial art.  Look closely, and you can even see the reflection of a red Air King Skyscraper radio in the close-up photo.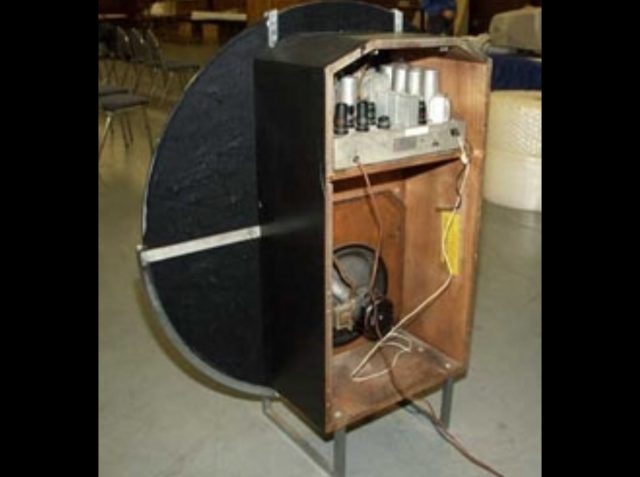 (The practical workings of the chassis and speaker are hidden in a large wooden box behind the beautiful mirror.)
The main reason there are not many Nocturnes is because they were very high priced for 1935.  The $350 price tag was about the same cost as an automobile.  These radios were meant as lobby displays for high class hotels, not for use in typical homes.  The other thing is that it's likely many of these radios ended up with broken mirrors.  After 84 years, it would be interesting to know how many of the surviving Nocturnes still have their original glass.
Today, that $350 price doesn't seem very high when you consider that the value of one of these radios is closing in on $100,000.  A Sparton Nocturne sold for $95,000 in 2017.  The cheapest one I've heard about was $40,000.  Of course condition is a key factor, along with whether two really serious buyers are at the same auction.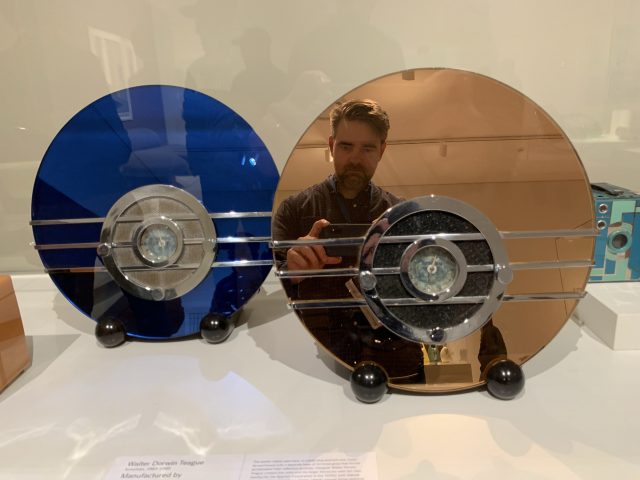 Most Sparton radio buyers in the 1930's opted for the much smaller table radio (about 14-inches in diameter), the Bluebird.   It sold for about $40.  Paul photographed a pair of those at the museum too (above).  The Bluebird was also designed by Walter Dorwin Teague.  They're highly collectible, and normally sell for $2,500 to $5,000.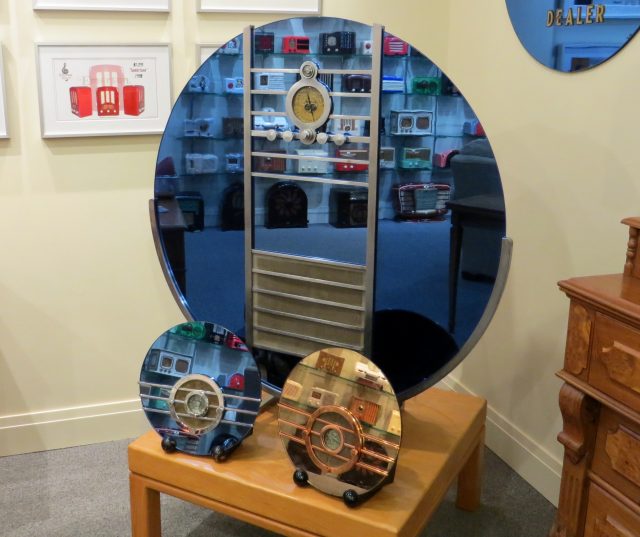 (Spartons from the collection of Hugh & Jane Hunt.)
The chrome & glass Sparton radio models reflect industrial art at it's best, and certainly deserve to be in museums.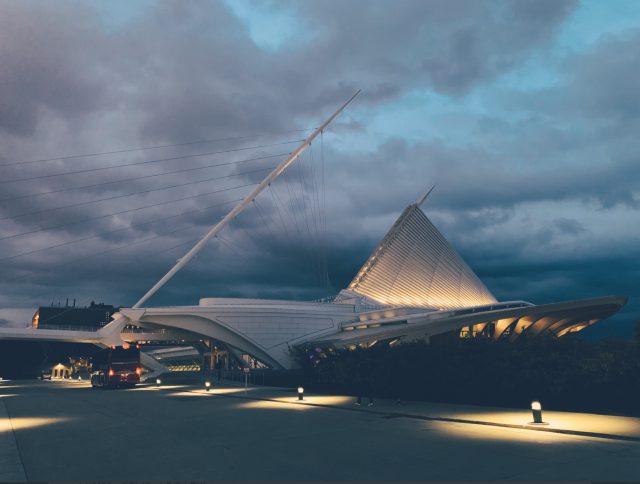 (Milwaukee Art Museum, photo by Paul Bausch)