What's the best way to display a radio collection?
There's no one right answer.  The space available in your home is the main factor.  When we were in Lincoln, Nebraska, we had a large walk-out basement with some built-in shelves, and then we added more non-permanent shelving along the walls.  We also added some overhead flood lights in order to show off the colors and features of the radios.  It worked fine: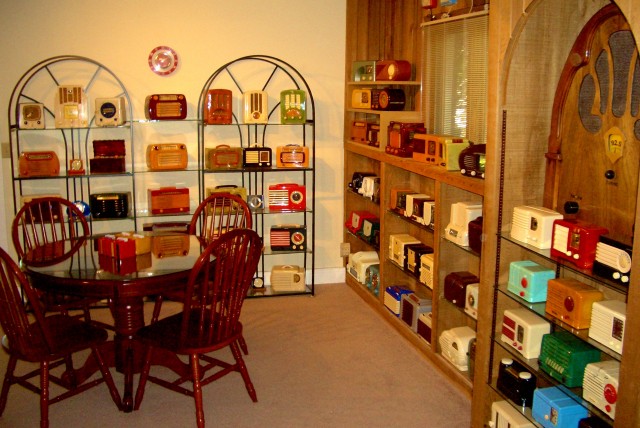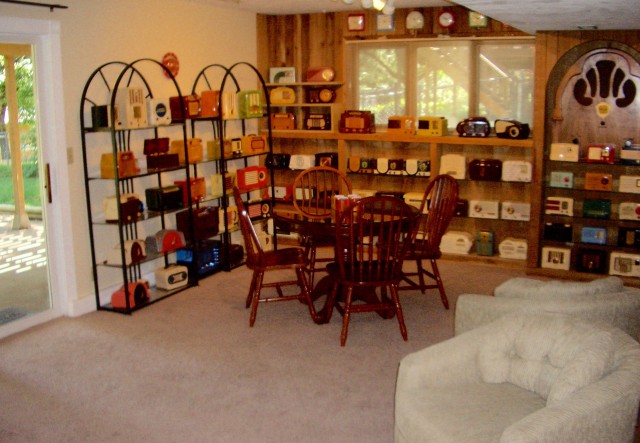 The above photos are poor quality, but at least you get the idea.  There was another unit of those metal shelves on the other side of the door, plus a small amount of built-in shelves by a fireplace.
When we moved to Oregon, we found most houses here don't have basements.  My wife suggested the radios would add needed color to our living room.  So, we purchased some bookcases that have glass doors, and used a large living room nook that the previous owners had also used for bookshelves.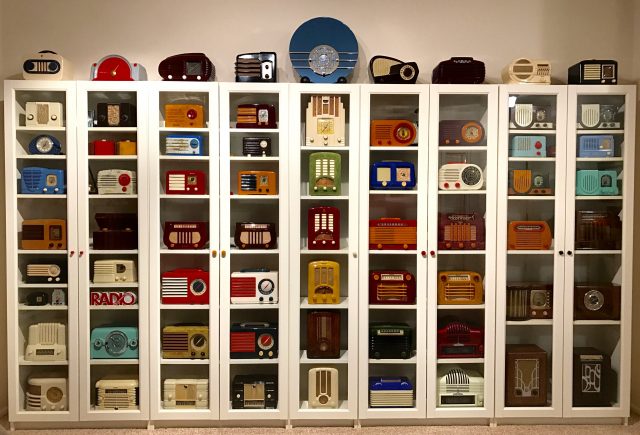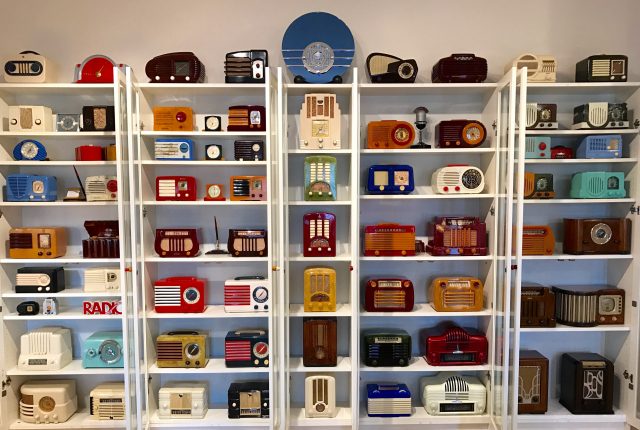 Above are two photos of our main display of 70 radios (updated in late 2016)…doors closed & doors open.  Since the display is located at one end of our living room, it provides guests a colorful introduction to our collection, and of course gives us a topic of discussion if they would like to know more about the radios.  Just for fun, I replaced the white door knobs with radio knobs: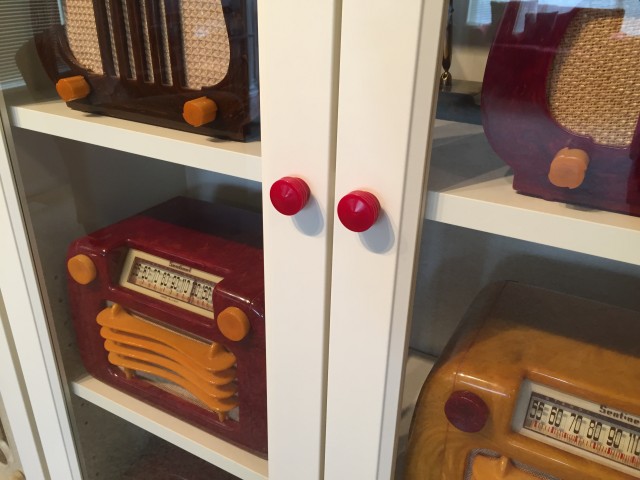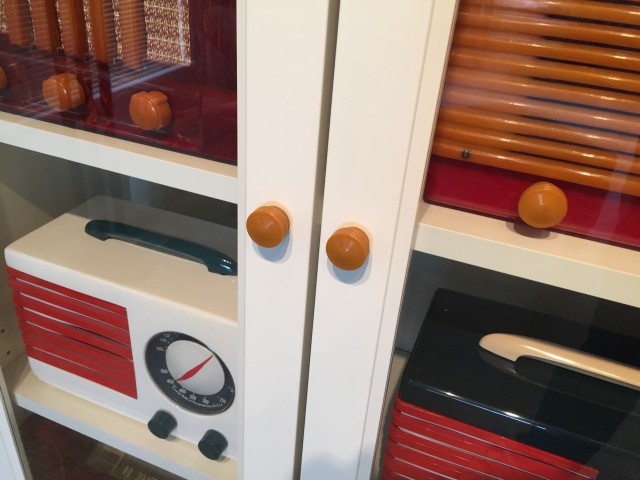 The radio knobs were not damaged.  I placed cut off screw holders (that are used for dry wall) into the back of the knobs, and used screws to hold the knobs in place.
This shows the space at one end of the living room: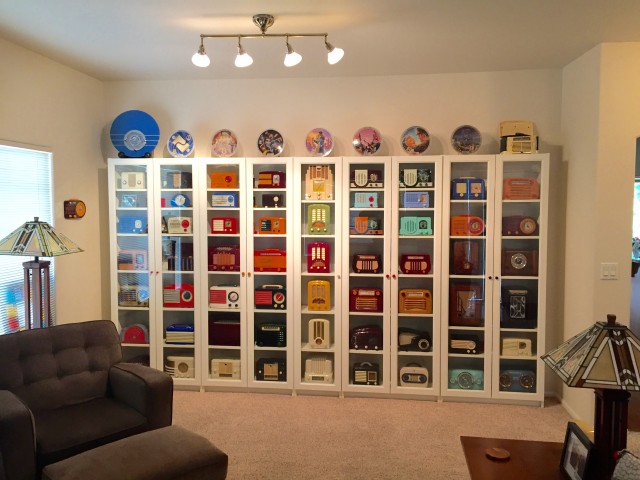 By the way, the bookcases were reasonably priced at Ikea.  My son, Paul, and I assembled them, connected them together, and then secured the whole thing to the wall.  The shelving is adjustable, so I bought a few extra shelves to make areas for smaller radios.  The lineup of radios keeps changing as models are sold and others purchased.
Here's another example.  Friends Al & Mary Kay Koontz display a portion of their collection using antique bookcases: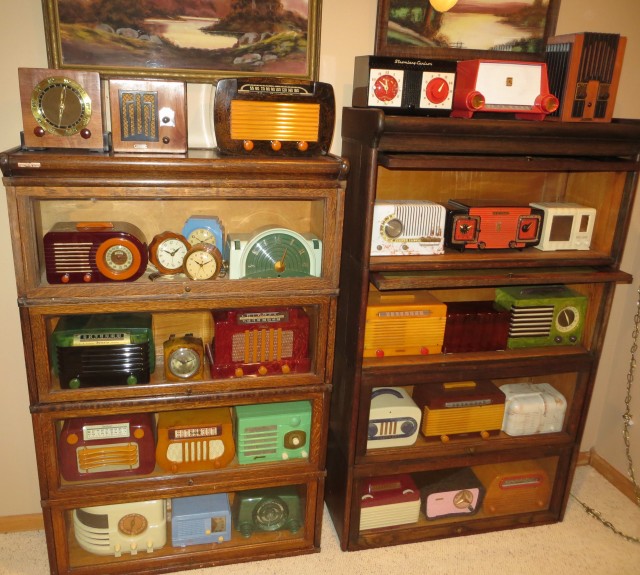 The next two posts below show a lot of ways to display radios.