In the world of Catalin radios, there are many that are more valuable than the Fada Bullet, but there are no designs that are more iconic.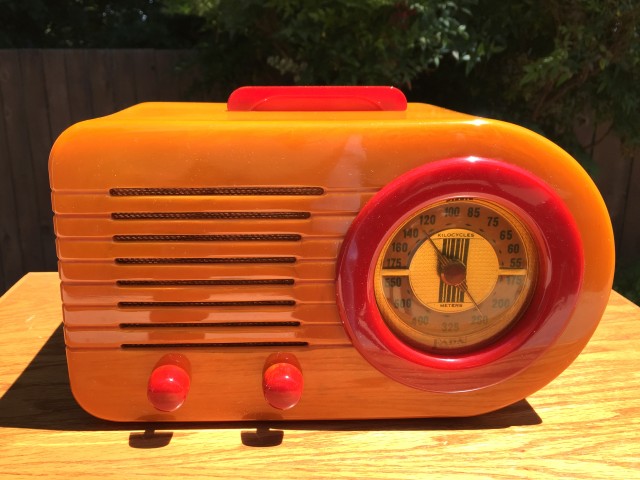 Recently picked up this 1940 Fada Bullet in butterscotch & red Catalin.  I already had this color combination, but wanted the pre-war model 115, to go with our maroon 1945 post-war model 1000.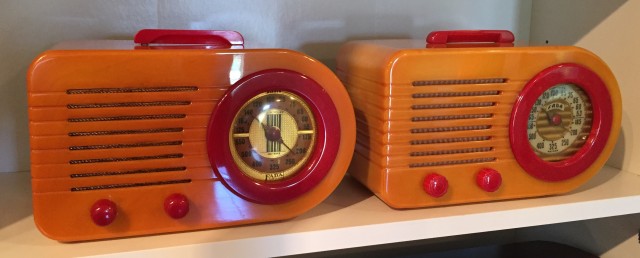 Besides the older radio having a bit of a darker patina, you can see the dials, knobs, and handles have different designs.
Art is in the eye of the beholder, and for me, the Butterscotch & Red is the best Fada Bullet color combination.  I also like the Maroon & Butterscotch, because of the contrast of colors.  The Green Onyx is a little boring, and the Blue (which is the most valuable), would be the best if it would just stay blue, instead of turning a dirty greenish brown.  So now, we finally have both pre-war and post-war Fada Bullets in our collection: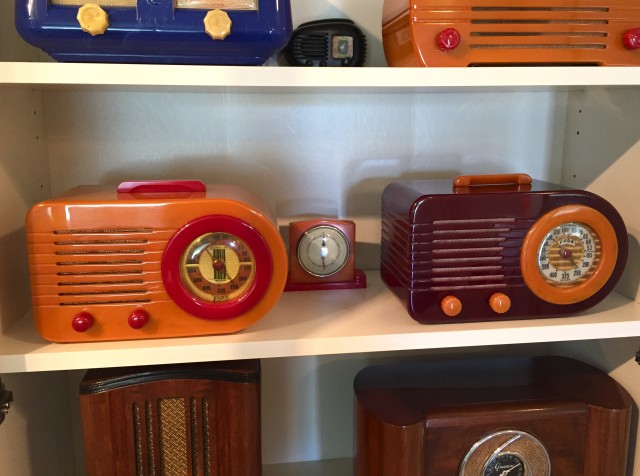 It was many years ago when good friend Al Koontz found the post-war maroon Fada…our first Catalin radio.  Anyone who wants just one example of a Catalin radio in their collection, couldn't go wrong with a Fada Bullet.