Addison Addition

It started as just a case on eBay: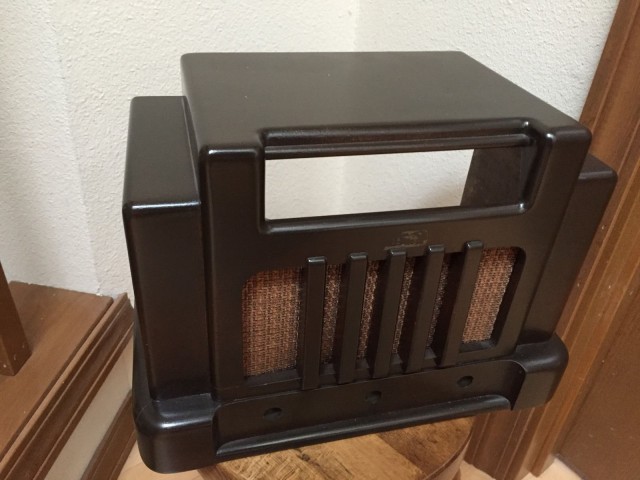 Years ago, I had a wooden Addison 5 "Courthouse", but for some reason sold it when I got a Catalin version.  Later, I regretted selling it, because it's truly a uniquely designed wooden radio.  So, when the above case was reasonably priced on eBay, I bought it.  Unfortunately, the refinish on it was awfully dark, and looked more like paint than wood stain.  Fortunately, expert Gary Marvin could bring out the beautiful wood.
While he was working on the case, I found a chassis, restrung the dial, replaced the missing dial pointer, replaced a tube, remounted the loose dial, and did a cleaning…all stuff that doesn't take any real talent.
Here's the wooden Addison next to the Catalin version: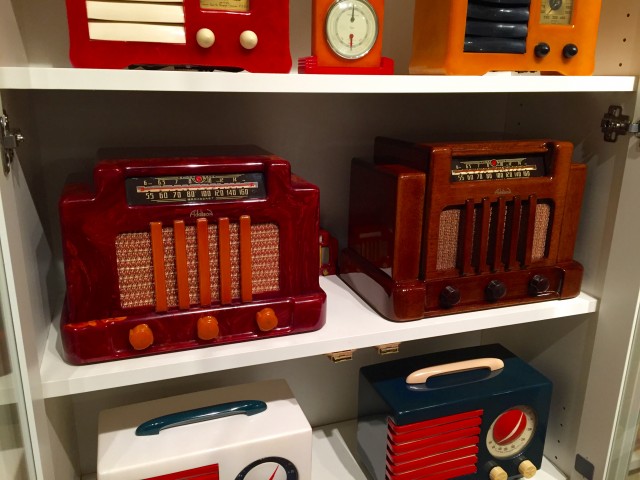 There are some differences.  The Catalin radio has a flat front, while on the wooden one, the front juts out a little.  Although both versions use the same model chassis, the wooden Addison is slightly larger, because the wood is thicker than the Catalin.
Bonus photo of the all-original Catalin Addison: