Recently, there was an estate sale in Cottage Grove, Oregon.  It included the radios of collector Glen Bricker.  Fortunately, I was able to purchase a special radio…a "Glass Rod" Zenith 5R-317 that had been designed for the 1939 World's Fair.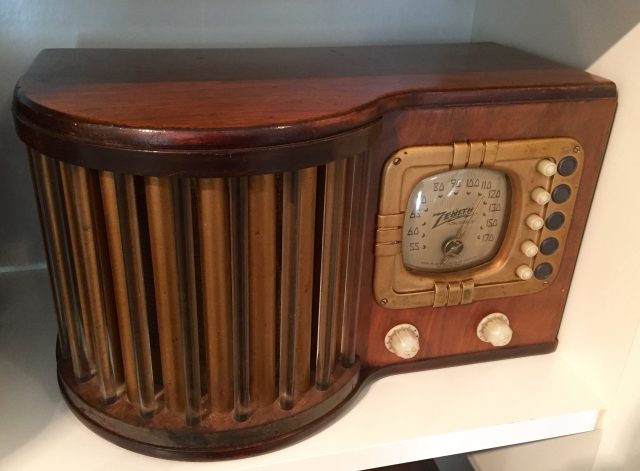 You can see it looked okay.  The glass rods were all fine, but there was some wear on the wood finish and the dial surround, plus the gold pillars (that are between and farther back than the glass rods) were quite dull.  To bring the radio back to the look the designer intended, I turned once again to professional radio restorer, Gary Marvin.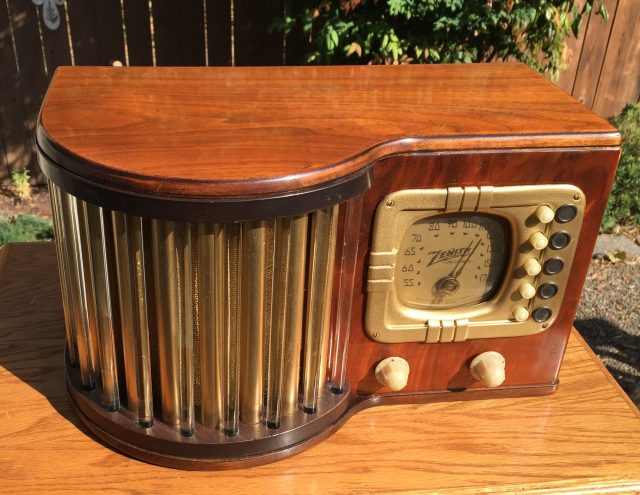 Gary took the radio completely apart and prepared it for restoration.  Then he did a total refinishing of the wood and repainting of the gold surfaces.  Now this Zenith is the way it was meant to look, and it fits right into my collection.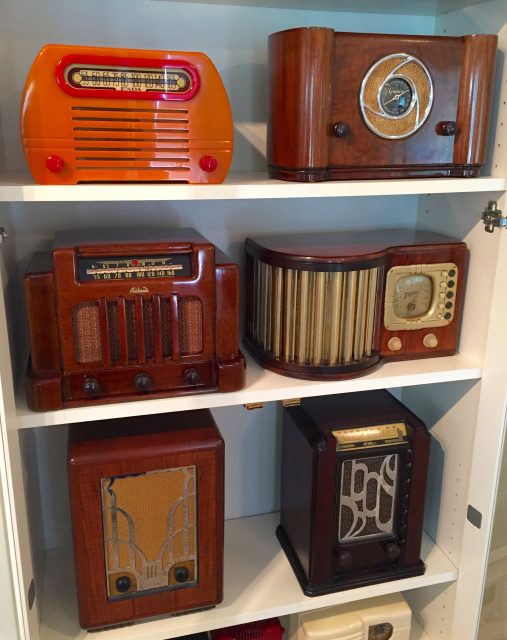 Besides the cool glass rods feature, this model has the first example of electronic station tuning (rather than the common mechanical tuning).  Zenith called it Transcontinental Automatic Tuning.  It takes just a touch of a button, instead of a full mechanical push.
Early in my radio collecting days I had quite a few wooden radios, but then sold most of them to concentrate on Catalin and other plastics.  Since moving to the west coast, I've enjoyed adding some nice wooden radios to the collection once again.