I'm selling most of my radios.  Please scroll down to the article after this main page.  Thanks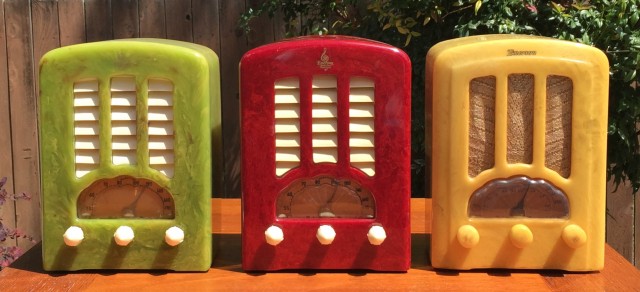 "Radios Past" features collectible radios of the 1930's and 1940's, with some from the 1950's.  The majority are table radios made of Catalin, Bakelite, Plaskon, and other plastics…plus some wooden radios.
The main presentation is a 47 Page iBook (eBook).  It contains lots of photos, comments, and model numbers.  The photos are from over the years, so there's quite a variety.  They include a good number of "shelfies"… simple shots of radios as they sit on the shelf…as well as formal photos, and some taken outdoors for good lighting.
To see the iBook click Here.
(The book normally loads in seconds.)
After this main page are short articles on various radios or topics.  As new articles are added, they will follow this page, and then you can scroll down for the older articles.  Thanks!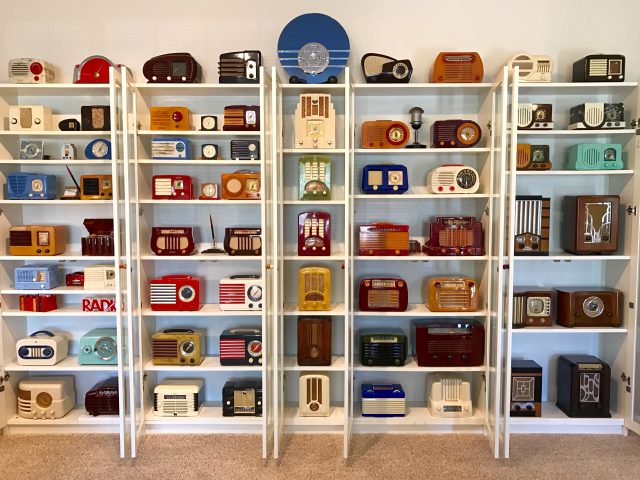 Note: Photos in the articles can be made clearer & larger by clicking on them.
Contact email: philbausch@gmail.com