Most of the members of the Northwest Vintage Radio Society know Dick Bosch.  He's a NWVRS member, a collector, a repairer, and a seller of radios.  Recently, he sold his personal collection.  If you weren't lucky enough to see it in person, here are some photos.  The main display is in a neat set of bookshelves along his office wall.  Here's a general shot, and the individual sections follow, so you can see the radios better.  In fact, clicking on the photos will not only make them larger, but clearer too.
Definitely a lot of great radios!  The one blank spot on the shelves was normally occupied by a Beetle Plastic Addison A2, but that day, Dick was working on the electronics in his shop.  Dick and his wife Shirley, who live in Vancouver, Washington, collected many more radios over the years, and have sold over 400 of them that Dick restored.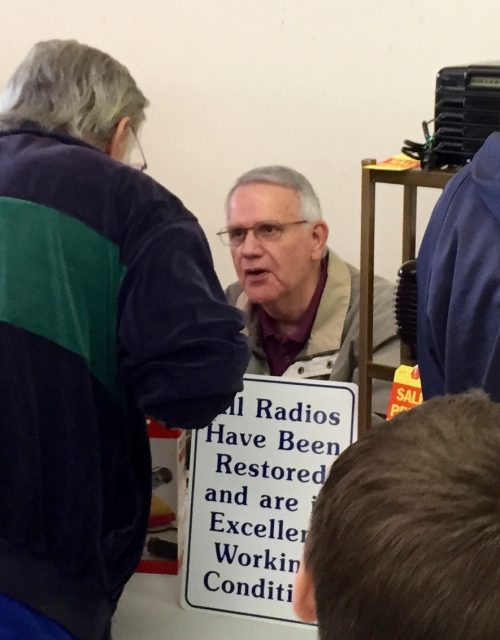 A couple of fun facts.  As a Marine in the early 1960's, Dick worked at the top secret Area 51.  While visiting nearby Las Vegas at that time, he got to see Frank Sinatra and the rest of the "Rat Pack" perform.