Emerson Tombstones from 1936 to 1938:

Emerson Tombstones are among the coolest table radios ever designed.  Sometimes they're called "mini-Tombstones", because they're only about 10-inches high and 7-inches wide.  That's definitely "mini" compared with the large wooden Tombstones of the 1930's.  The oldest of these radios are the Wooden 110 and the ivory Plaskon U5A, both from 1936.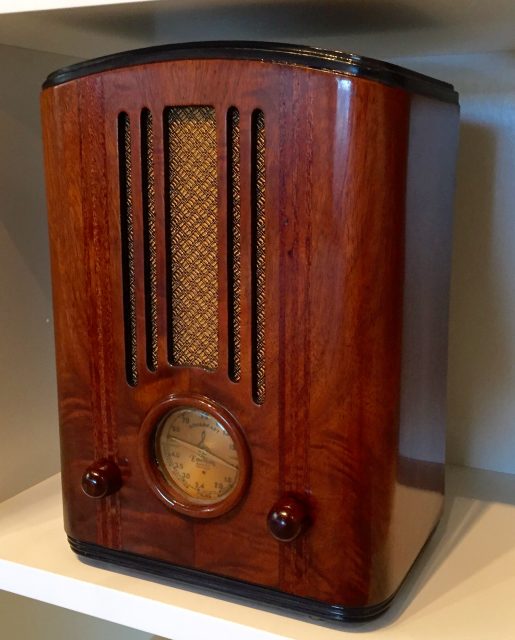 This version features some beautifully grained & inlaid wood, along with acorn knobs.  It's slightly larger than the Plaskon version, even though they use the same chassis.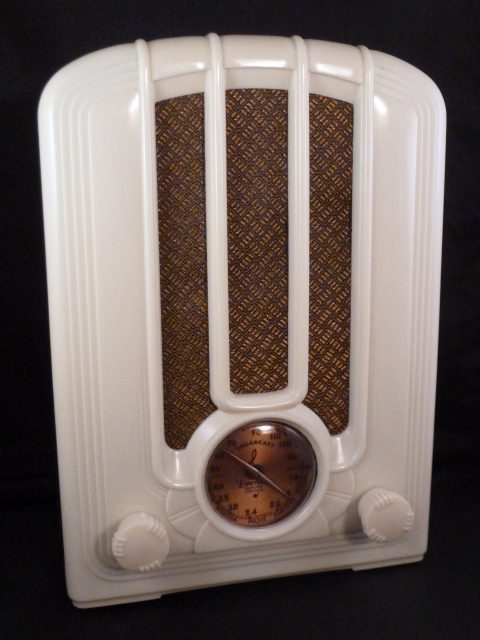 The 1936 ivory Plaskon Emerson is the most Deco version, with a lot of great design touches that are simply too intricate for Catalin or wood.
It was a year later, 1937, for the first Catalin version: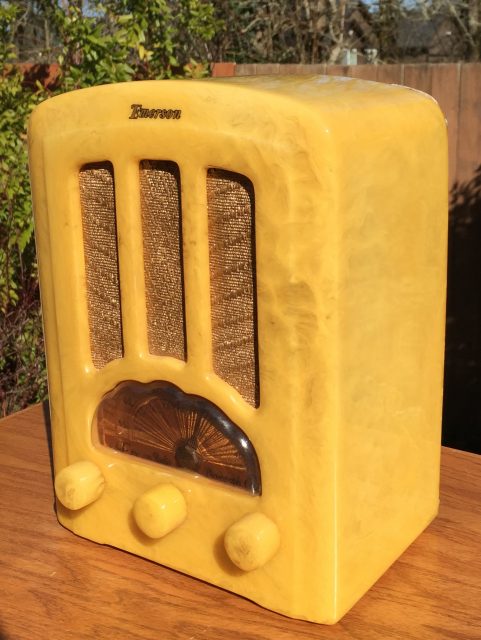 The 1937 Model AU-190 has a sculptured front, features a distinctive grille cloth, a sunburst dial, and chunky Catalin knobs.  Another year later, there were some major style changes.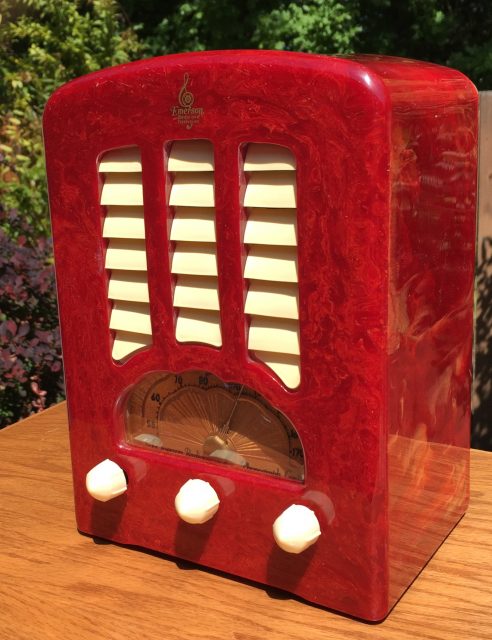 The 1938 Catalin Model BT-245 case is similar, but it drops the sculptured front, and most dramatically it has a contrasting off-white louvered grille, and matching knobs.  In his book "Classic Plastic", about Catalin Radios, John Sideli says "This is probably one of the most successful design updates that you could ever find."  He also says the beautiful colors were accented by the contrasting grilles and knobs.  I'm also partial to the contrasting colors of the 1938 model, with the above red being my favorite version.  However, many collectors prefer the 1937 model.  My guess is because the plastic is all Catalin, and those Catalin knobs are definitely more impressive than the ivory plastic ones.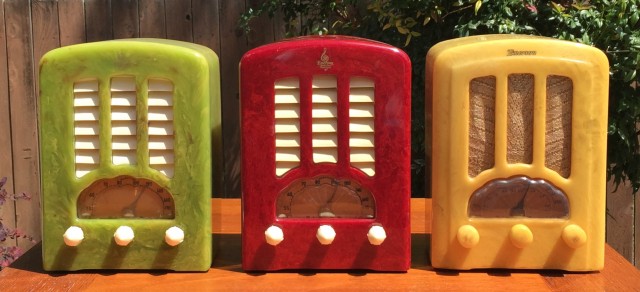 Catalin shouldn't be left in the UV rays for long!