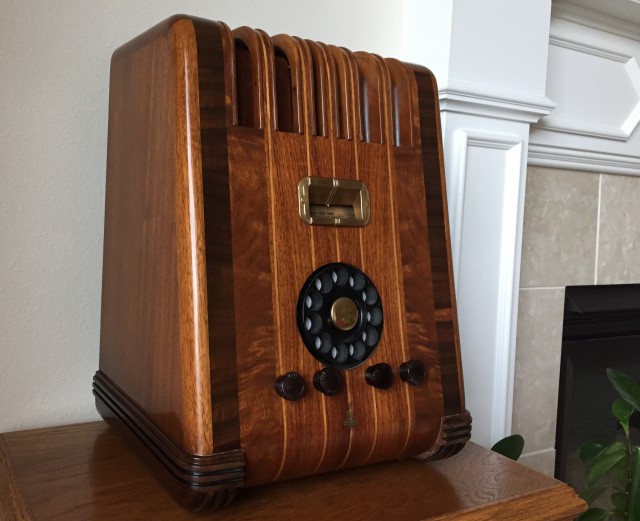 Bought this 1937 Emerson AT 170 "Slant-Front" from friend and collector Gary Marvin.  There aren't many of these around.  I see it listed in one book as a Z-159, and there are other numbers for similar models, but this one has AT 170 imprinted right into the wood on the back of the cabinet.  My plan was to display this next to a similar-sized 1937 Crosley 656.  But, the best laid plans ended up with the Emerson being about one-inch too deep to fit into the display cabinet…as you can see: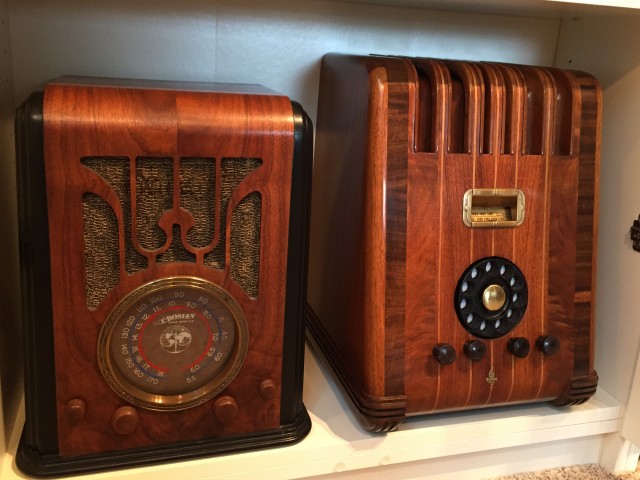 So, for now, the Emerson sits on a stand near the fireplace, but it will probably end up somewhere else.
There are some unique features with this particular model of the "Slant-Front".  Obviously, the tele-dial stands out.  It can be turned by hand to tune-in stations, or one can use the regular tuning knob.  Another knob flips the dial from the AM display, to the Short Wave display.  Also, the dial moves back-and-forth left-to-right to display the frequencies, instead of the usual pointer moving across the dial.
One of the more deluxe features of this Ingraham-designed cabinet is that instead of the normal grille cloth, it has curved-wood louvers as the speaker opening: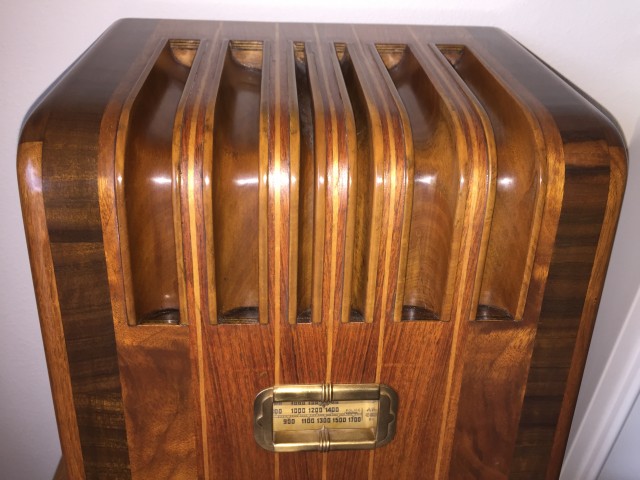 I sure like the radio…now…where to put it?  Maybe a corner end table.