One of our collecting friends in Nebraska is David O'Hanlon.  His collecting goes beyond radios, to include phonographs, Vogue Records, drawings & paintings by noted Nebraska artist Kent Bellows, and much more.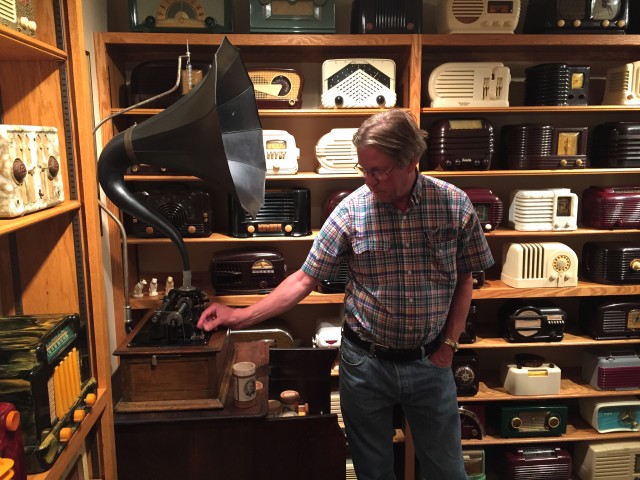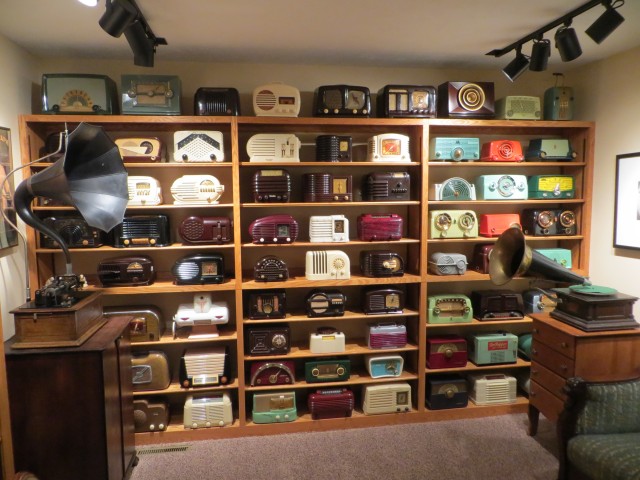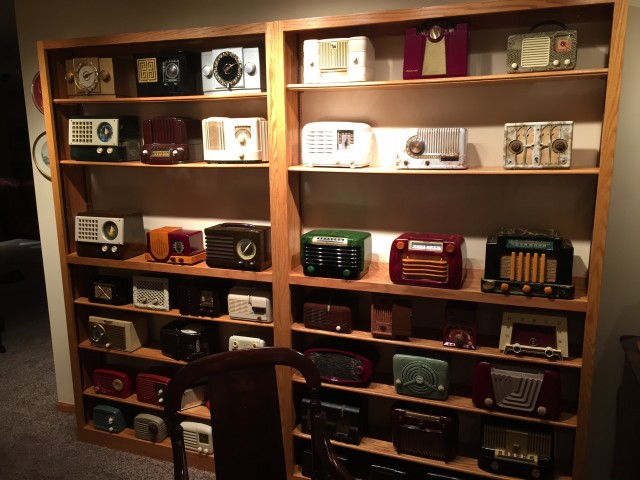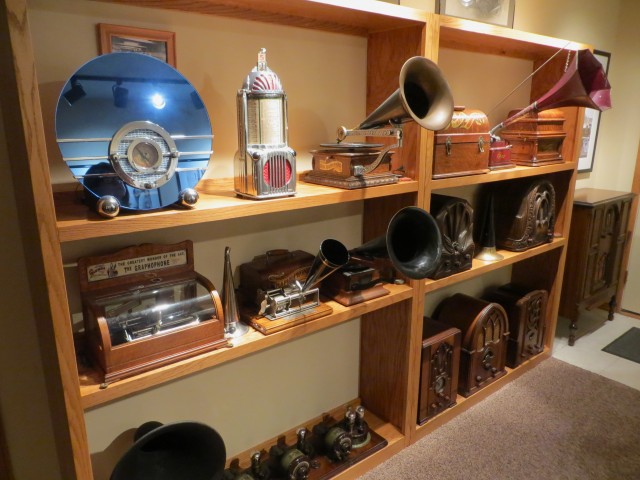 Jeannette & I especially enjoyed learning more about Dave's phonographs.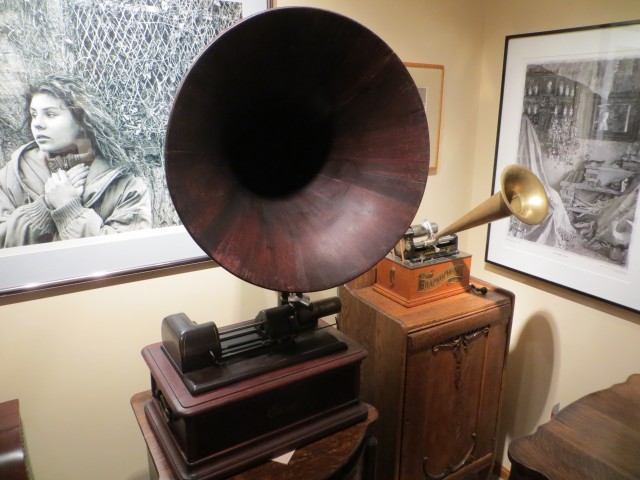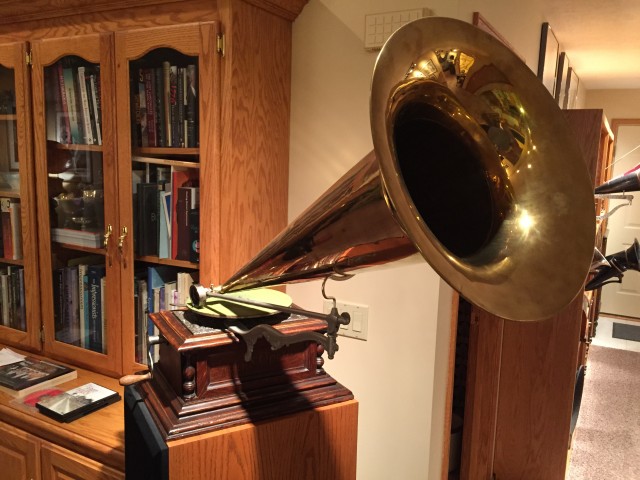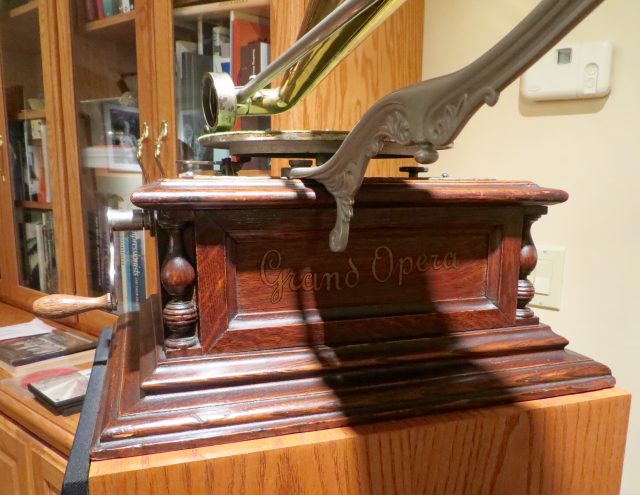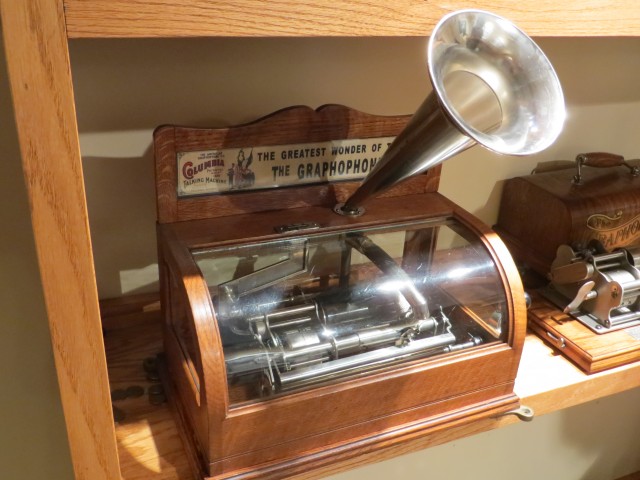 This last one is a coin-operated phonograph with one selection on a cylinder… "Take Me Out To The Ball Game".  The phonograph takes nickels from the 1800's.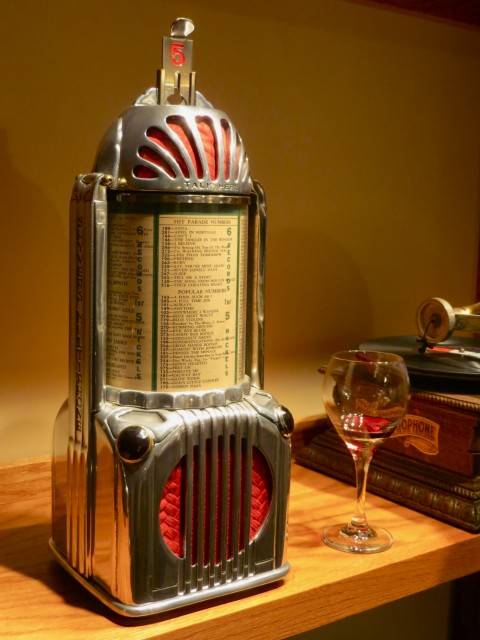 The above "Jukebox" is a Shyvers Multiphone.  It was manufactured starting in 1939 by a Seattle, Washington company.  This unit was connected to a phone line.  You told a female DJ what number song you wanted, and she'd play it for you through the 4-inch speaker at your restaurant booth or counter.  Kind of the first music "streaming".
Jeannette & Dave are discussing this historic view of Blair, Nebraska done by Kent Bellows.  It's an extremely detailed hand-drawn copy of an old photo.  You can click on this photo, or any others in the posts to see them better.
One other thing.  Dave supplied Hugh & Jane Hunt with much expertise and guidance as they built their fantastic radio collection.
We always enjoy visiting with Dave!