Normally when you go to Google Image and put in the name of a radio, you get lots of photos.  When I Googled the Lafayette BB-22, I got one photo and one graphic from an old price guide.  The photo was from the Radio Museum, and that radio had the wrong knobs.  Here's the Lafayette I recently acquired: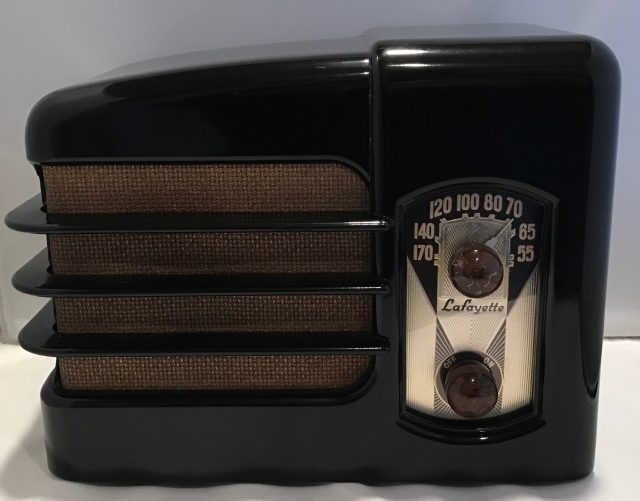 It was made in 1940, and has the bold streamlined Deco look of the era.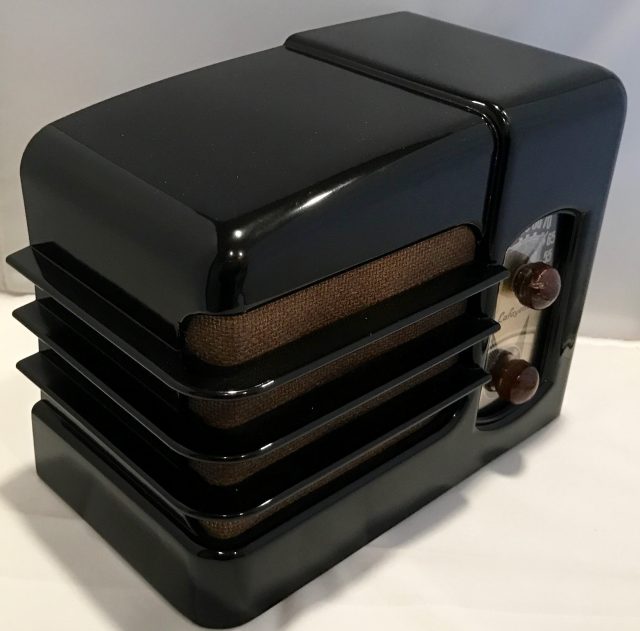 The one from the Radio Museum is black, as is this one.  This particular radio was saved from extinction by someone who did a great job of repairing some cracks (which can be seen only from the inside) and doing such a professional paint job that at first I thought it was black Bakelite.  It's only the second repainted radio in my collection, and I'm more than happy to add this distinctive design.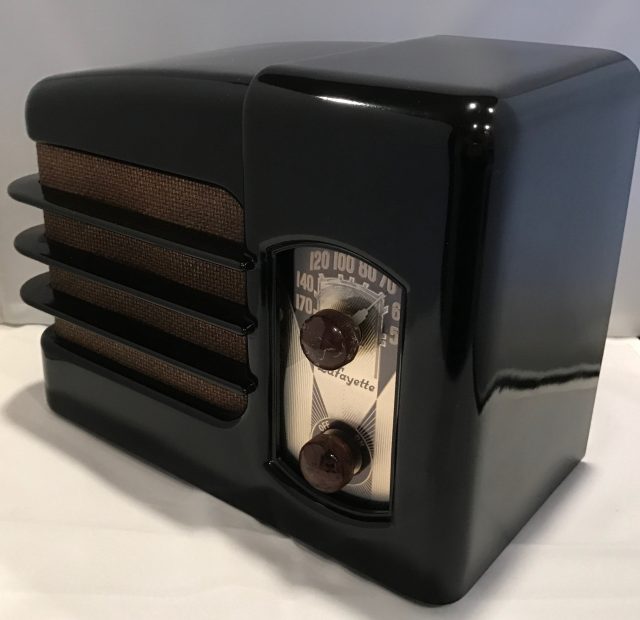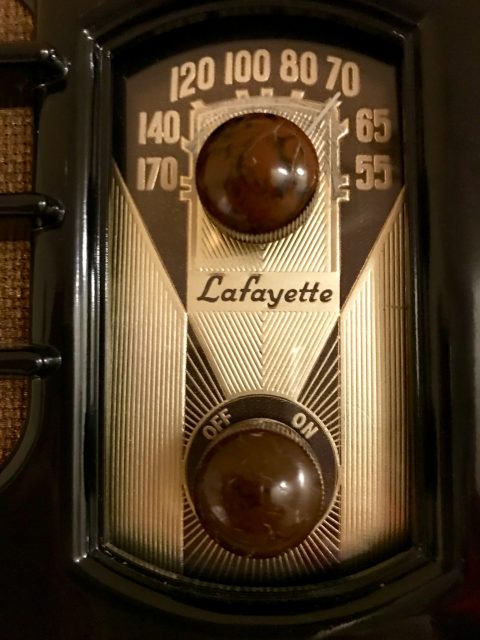 It has a very cool dial that's obviously a Deco design.  These original knobs had some crazing, but most of it polished out, after I took those first photos.  The knobs go nicely with the dial and the grille cloth.  The BB-22 is about 10-inches wide, 7 high, and 5 deep.  It's a good-sounding AM radio.  This Lafayette was purchased from Dick Bosch, along with these two near-mint radios…a Fada 845, and a Belmont 519.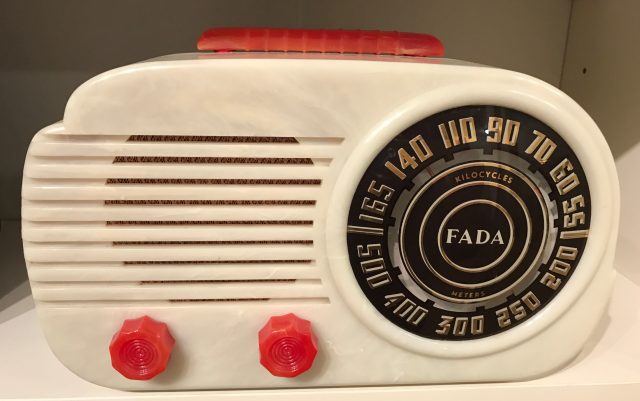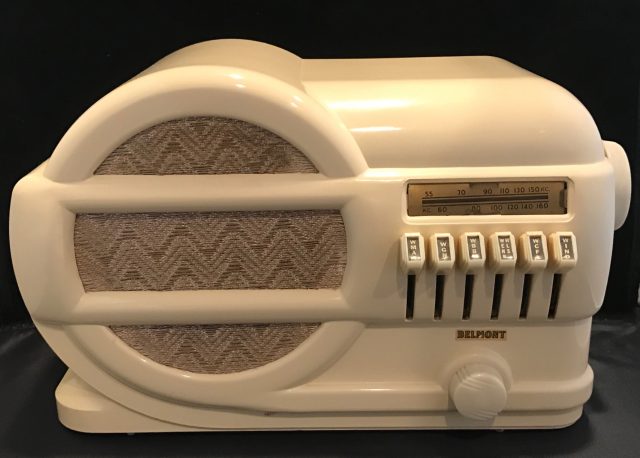 You can see more of Dick's collection in the article below.
Update (May 2023):  Here's another radio like the Lafayette, but was sold under the Howard label.  It was interesting to see the final sale price on eBay.  It really is a hard-to-find style.