As the mid-1950's hit, radios began to look boxy as mass production and low cost replaced design.  The majority became rectangular, and although there are exceptions, many late '50's and '60's radio designs are boring and tend to look similar.
Just before that trend, came the 1954 Emerson 744B: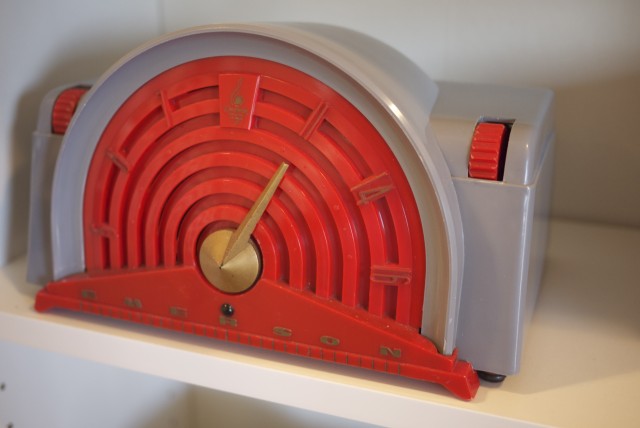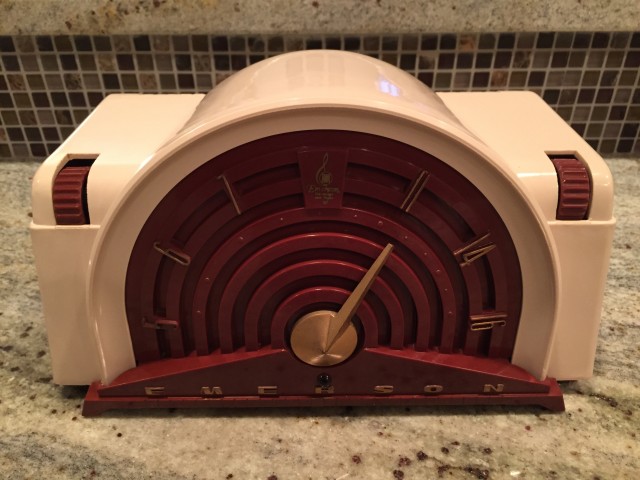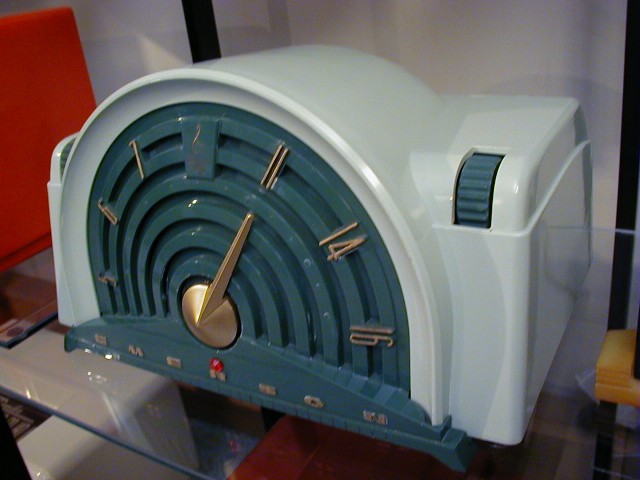 It's not like any other radio.  The large plastic grille & pointer look like a giant speedometer.  The main part of the case reminds me of an orchestra shell…like the Hollywood Bowl.  And the back looks like it's covering an electric turbine.
As you can see, the Emerson 744B came in a nice variety of colored Plaskon cases.  I always thought it would have made a great office desk radio, because the back would look cool to guests.  Most radios have cardboard backs, or even open backs, but this one looks good from every view.
If you'd like to add a 744B to your collection, the first thing to look for is whether the faux front feet have broken off.  The design makes it easy to break those feet when the radio is serviced or even when the radio is just being handled.  In the above photo, you can see the thin plastic, and how the faux feet are not reinforced in any way.  Even though they look like feet, they cannot support the radio when the actual feet are removed for servicing.  Basically, the radios with unbroken feet are worth about double those without.