The Northwest Vintage Radio Society had a sale this April in Portland, Oregon.  It was mostly a swap meet with members selling radios and parts to other members, even though the event was open to the public.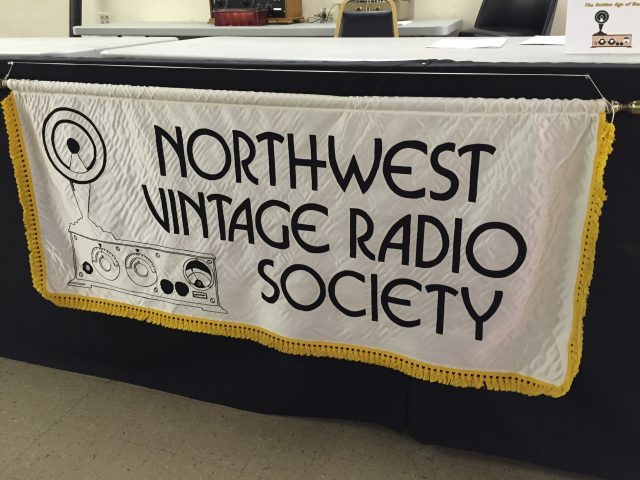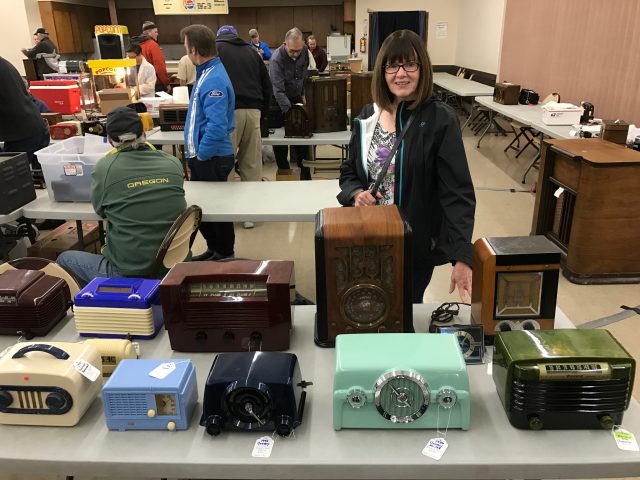 My wife, Jeannette, helped bring in all of the radios from our vehicle, and took care of our table while I checked out the other tables.  Unfortunately for me, only a limited number of club members are into collecting Catalin, Bakelite, and other plastic radios.
Above are some of the radios we had for sale.  We sold three radios and a Catalin poker chip holder…none of which are pictured…because the photos were taken after the sales.  We're starting to reduce our collection again, and we were happy to sell three radios, but it looks like we'll have to use eBay for more sales.  The radios we sold were a black Bakelite Philco TP7, an ivory Plaskon Remler Scottie, and a Canadian blue Beetle Plastic GE C400…all shown below.