We went to Nebraska in September, and had a chance to get together with some radio collecting friends.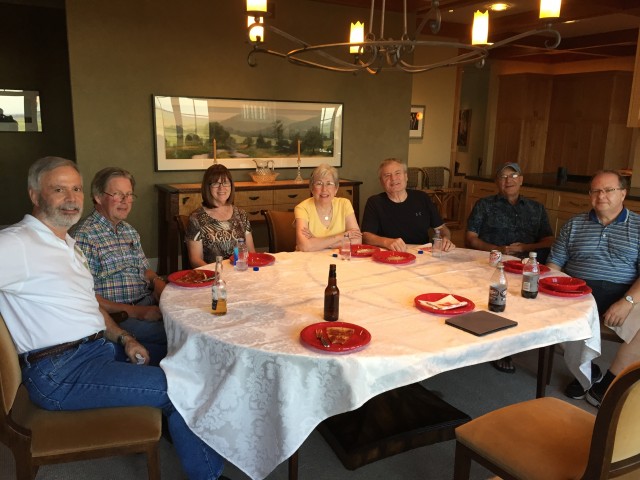 Left to right: Jon Walker, David O'Hanlon, Jeannette Bausch, Jane Hunt, Hugh Hunt, John O'Connor, and Scott Vala.  You'll never meet nicer people.  We always enjoy getting together with them.
Jane and Hugh hosted.  Here are some photos taken in their radio room.
The last photo above shows how the recently acquired blue Sentinel fits in with some of their other radios.  Obviously, the Hunt's radio collection is stunning!  You can see their collection at:  www.goldenhue.net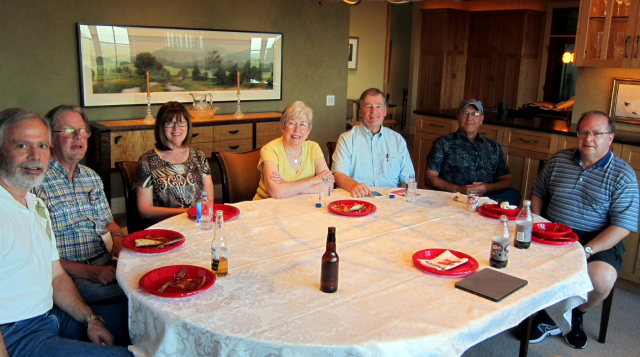 Here's the same group again, but I'm in Hugh's place, and he took the photo.