Among the most desirable Catalin radios is the 1940 Motorola 50XC, which is known as the Circle Grille.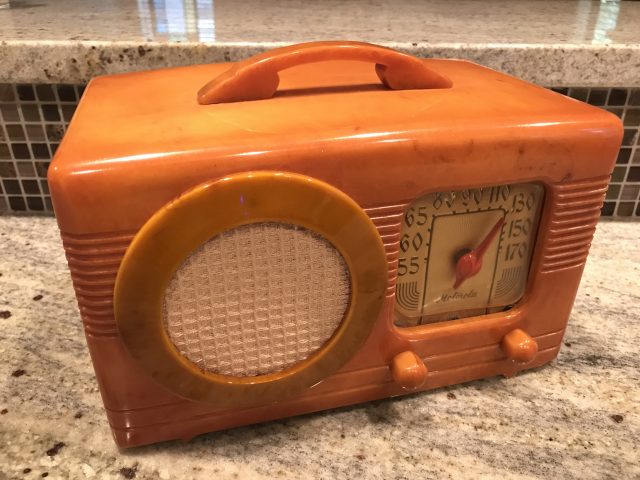 It's a fairly small radio, about 10-inches wide, 6 high, and 5 deep.  This particular radio has a rich butterscotch patina with that deep Catalin shine.  The colors of cases for this model also include red, turquoise, green, & brown tortoise-shell.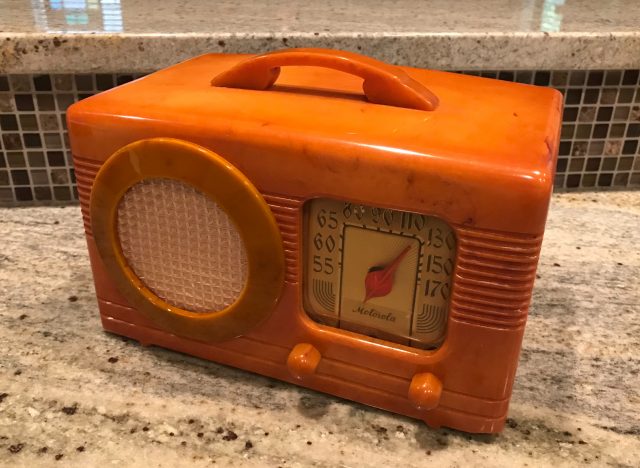 In his book "Classic Plastic", John Sedeli calls the Motorola Circle Grille "One of the most appealing radios"…and says "The cabinet and dial face are both beautifully designed and very Deco."  The large round speaker bezel and the wrap-around horizontal lines are distinctive features.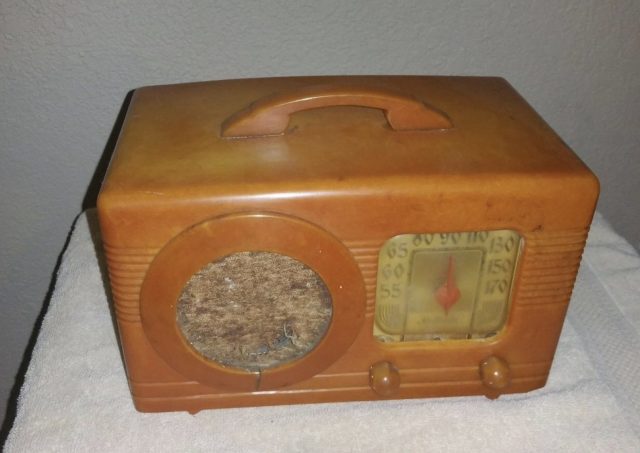 As you can see, this radio was rough-looking when I got it.  The bezel attaches to the case with screws, and someone had over-tightened the bottom screw and split the circle.  Fortunately, that was the only serious problem.  While the speaker bezel was being professionally repaired by Dan Blake, I cleaned the entire radio, and hand-polished the cabinet with Simichrome.  When the bezel was done, I replaced the grille cloth, and also had the electronics completely restored by Northwest Vintage Radio Society member Blake Dietze.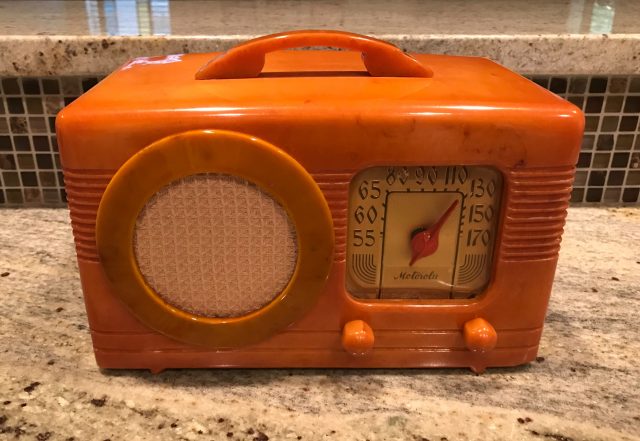 It was a bit of a project, and I needed "a little help from my friends", but it's nice to have a Motorola Circle Grille in the collection!