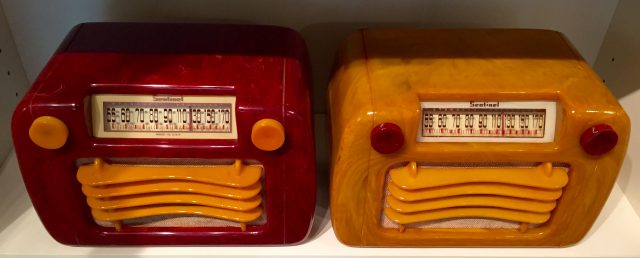 Above are two 1945 Sentinel model 284 radios (click photo to enlarge).  What a unique design!  It's the only Catalin radio model to have the chassis mounted upside down.  That allows for having the controls at the top, and of course, inside the tubes are hanging upside down.  The case is one of the most rounded Catalin designs, but the real appearance grabber is that Catalin "Wavy Grille".  It gives the radio it's nickname, and also provides a sense of quirkiness.  There's really no other radio like it.  The size is about 11″ wide, 7″ high & 6″ Deep.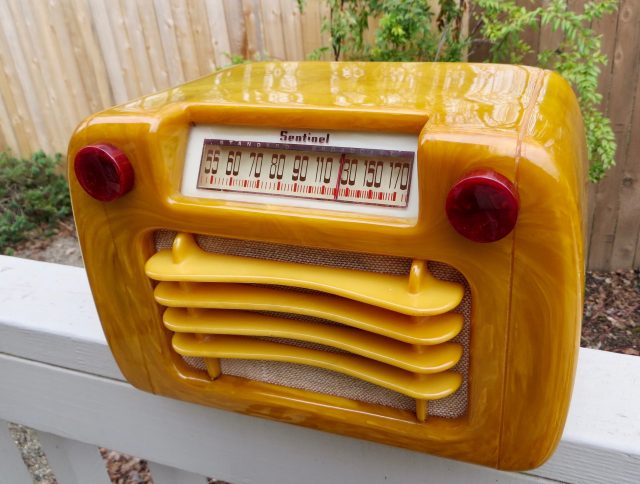 This version of the Sentinel has a case that's called "sand".  It's a harder-to-find color, and is much more swirled and striking than the regular alabaster version that turns a plainer butterscotch.  This sand version also has the seldom seen red Catalin knobs.  Too bad Sentinel didn't manufacture a red grille to go with the knobs.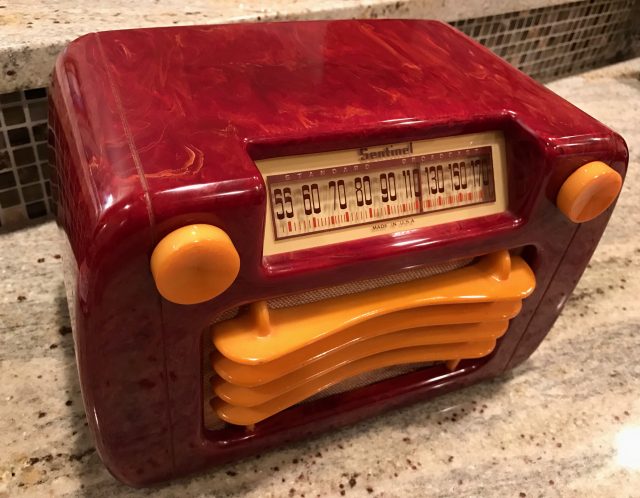 This burgundy-red case with nicely contrasting butterscotch knobs and grille is a popular color combination.
Sentinel produced a version of this radio without the grille…simply a Catalin surround and a large exposed grille cloth: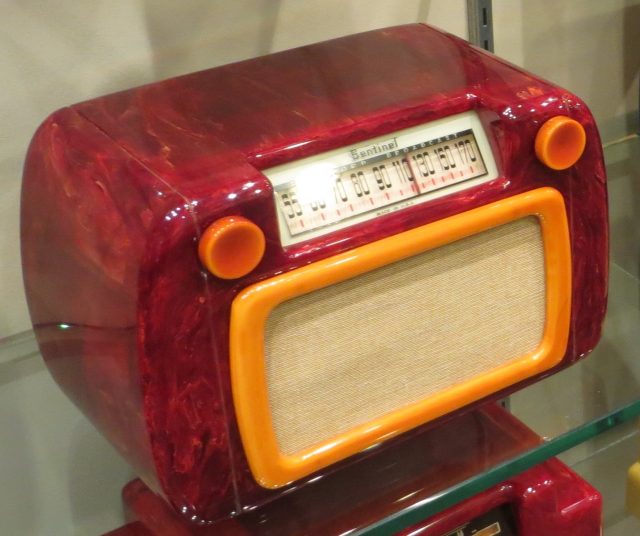 It's still a nice-enough looking radio, but it just seems like there's something missing.  Sentinel also produced the open version under the name Musicaire.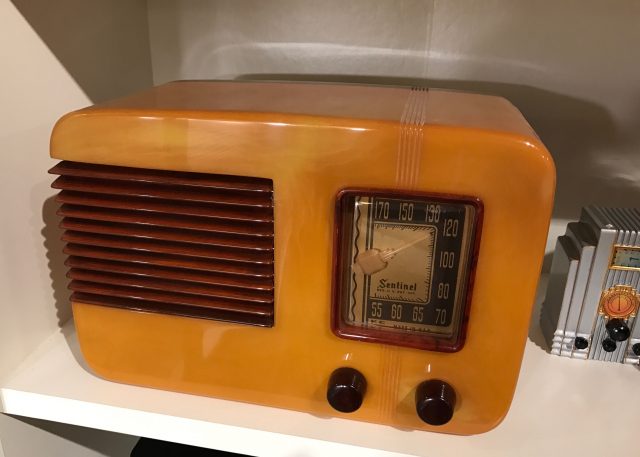 My favorite Sentinel design is the 248NI (177U)…from 1939.  It features a slightly asymmetrical look with a grille that is not centered vertically, and wraps around the side of the radio.  The Deco looking  grooves are set to one side, and the dial pointer is is also on the side of the dial, rather than centered or at the bottom.  The trim, grille and knobs are all tortoise-shell for a nice contrast to the case.   To me, it looks classy.  Some of you may have noticed the photo above is new as of March 2017.  After more than a decade, I finally found an original dial pointer for it!
Update:  Added another one in 2019: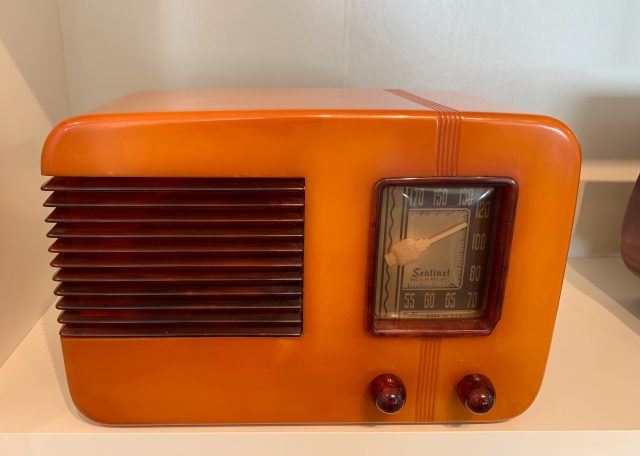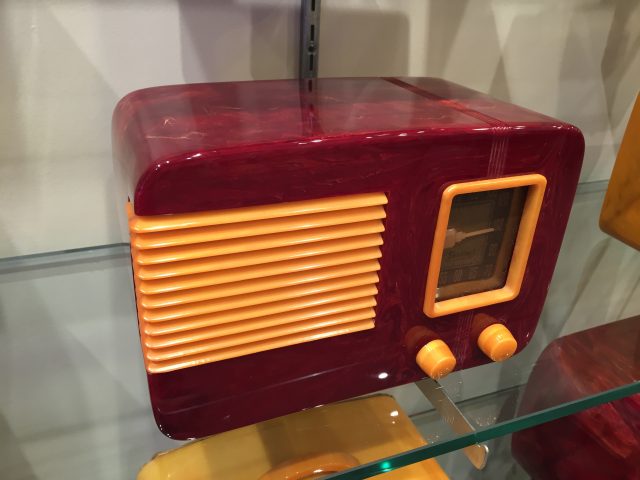 This burgundy version belongs to Hugh & Jane Hunt.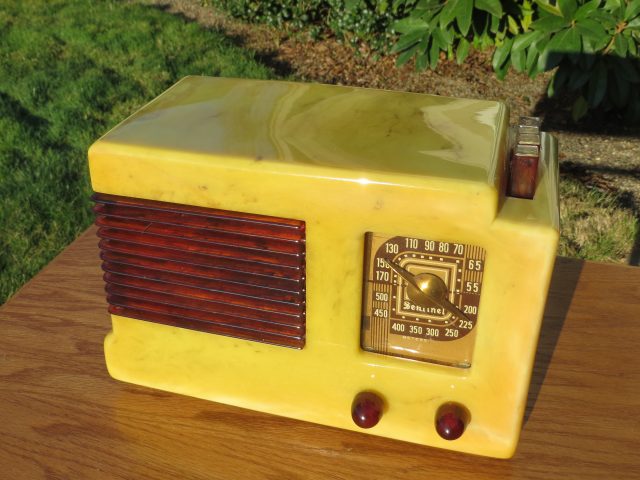 And finally, the 1940 Sentinel 195ULTA.  For this one, Sentinel added push-buttons for instant station selection.