This 1938 DeWald A-501 Harp has a new face.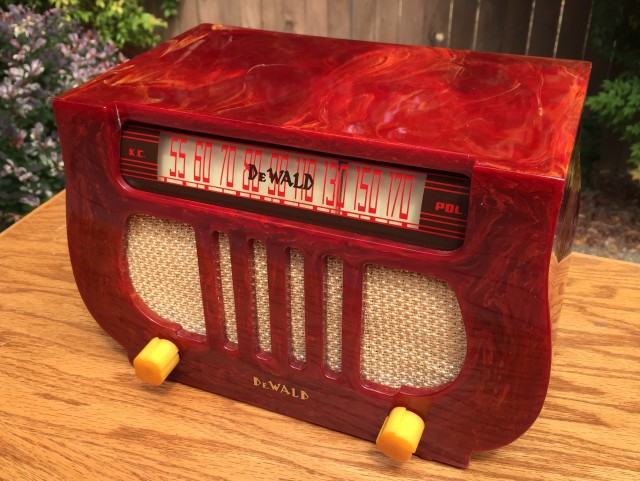 Below is what it looked like before.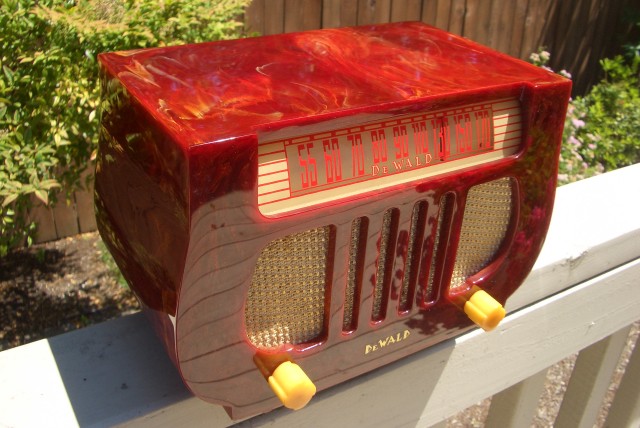 The radio looks good in both photos.  The difference is that the "new" dial in the top photo is the style that was originally in this radio.  When I got this harp from another collector about six years ago, the original dial had been broken, because the Catalin case had shrunk.  Fortunately, there was no damage to the case.  He was able to find the red & beige dial…which had been in another DeWald model…and looked okay in this one too.
It still bothered me a little that the Red Harp didn't have the original dial.  Recently, I came across a very broken Plaskon DeWald radio that had the dial I needed.  The only problem was that it wouldn't fit, since the Catalin case was smaller than it was originally.  Here are the two curved glass dials: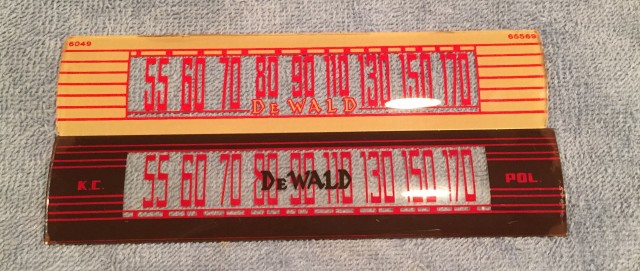 A glass company here in Oregon was a little hesitant to grind down a dial that is 77 years old, but they did a great job.
And now, it's an even better looking 1938 Red DeWald Harp: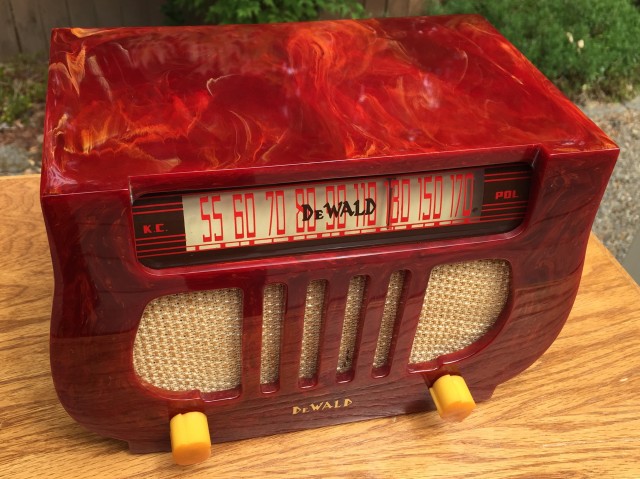 Bonus…here's our brown one with yellow swirls: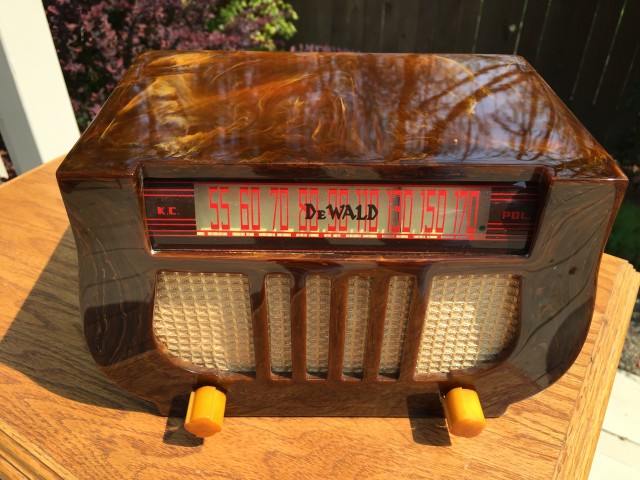 Note: After publishing this article, I've heard that sometimes the beige & red dial was used in the various colors of Dewald Harps, even though it was not original to this particular red Harp.